No more NWICSA: A shift for college sailing in the region
The smallest college sailing district in the U.S. is being dissolved after 65 years, part of major reforms for the collegiate sport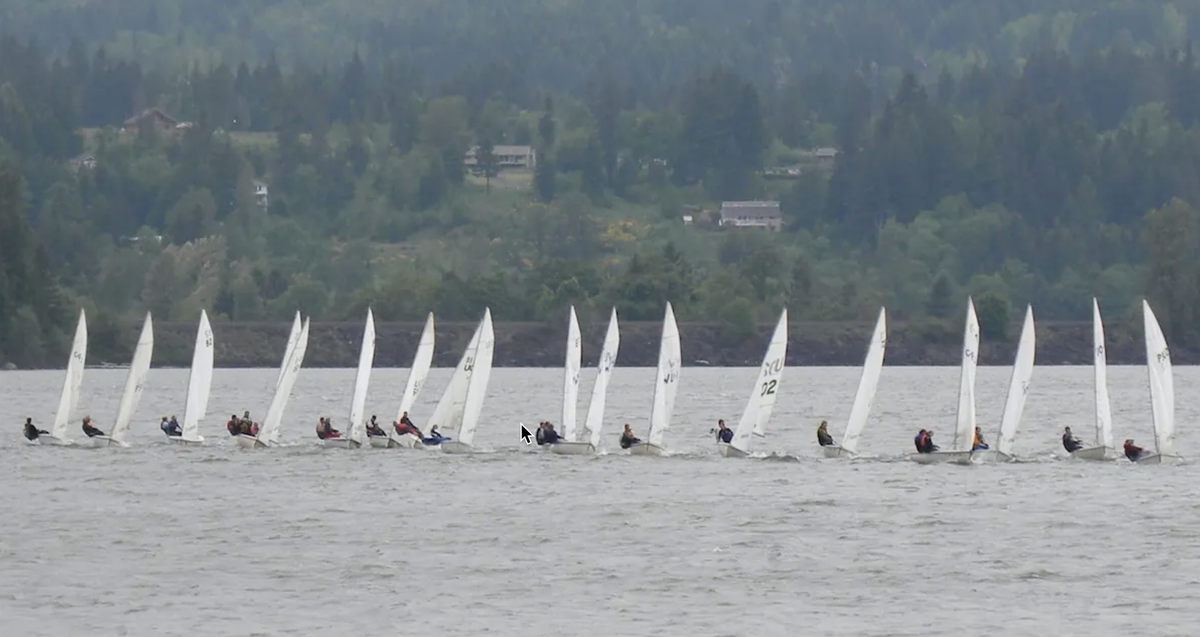 Author's disclosure: I am an alumnus of the University of Oregon college sailing team. Since graduating in 2011, I've volunteered with and made small donations to multiple Northwest college sailing teams.
---
Elected in 2021, Northwest Intercollegiate Sailing Association (NWICSA) Undergrad President Anna Morrow took over a conference in limbo at the end of a season impacted by remote learning, canceled competitions and minimal travel due to the COVID-19 pandemic.
For several years, the smallest college sailing district in the U.S. risked being dissolved as part of major reforms being considered by the ICSA, the 92-year old governing body for collegiate sailing. Made up of seven conferences with graduate and undergraduate representatives, the all-volunteer ICSA manages interconference regattas, championships and a hall of fame.
Morrow, a 21-year old Fidalgo Island, Wash. native, is studying recreation management and leadership at Western Washington University (WWU) and a member of the school's sailing team. She first heard of the uncertainty NWICSA faced while sailing competitively in high school and remembers how she hoped it wouldn't come to pass.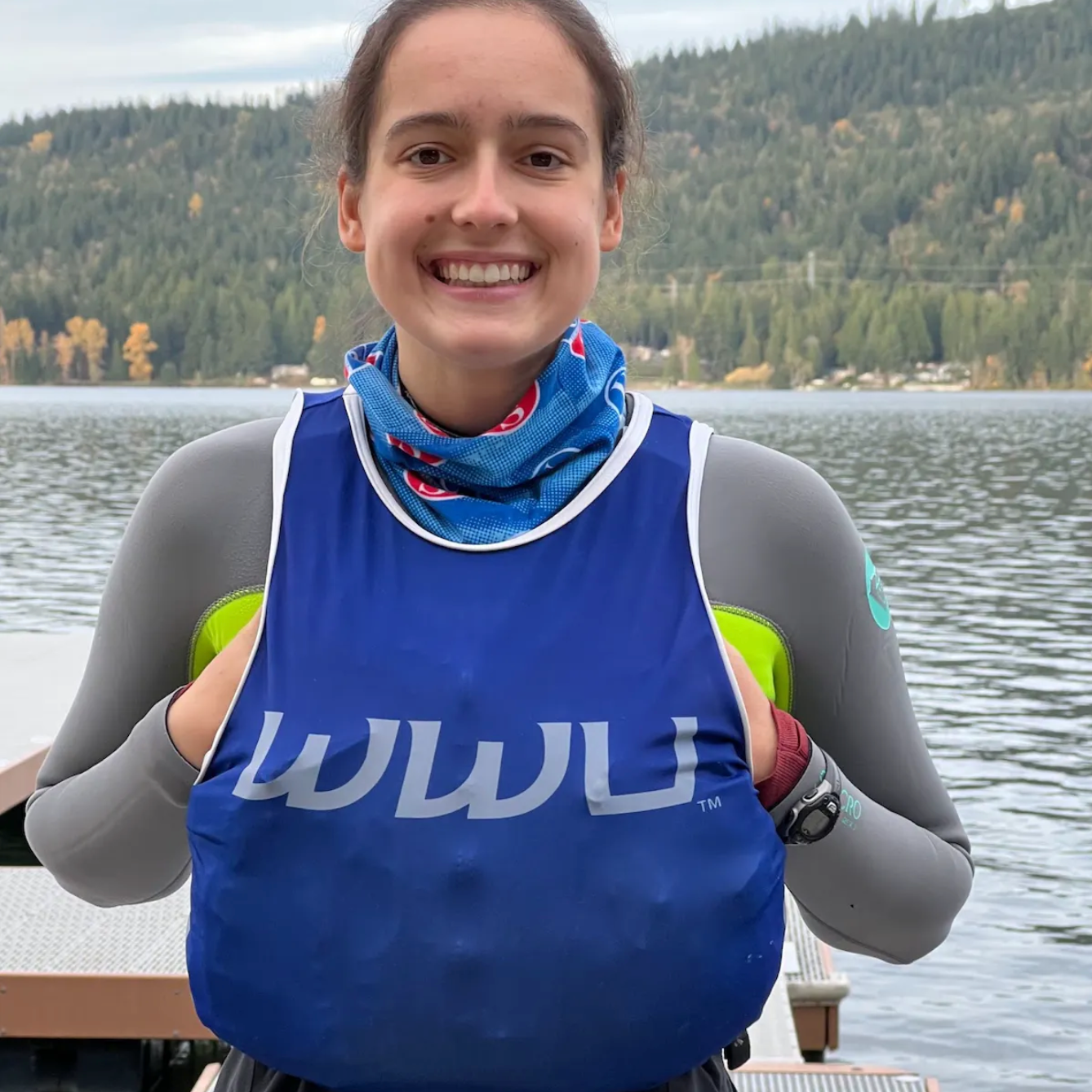 Sailing is a niche college sport but connects with the region's boating community in a myriad of ways. College sailors often teach youth and adult sailing courses during the summer. Some go on to run local sailing programs and community boating centers. They join race crews, own boats and work in the maritime industry.
Whether they sailed for a college in the Northwest or elsewhere, current and former college sailors are frequently engaged in boating and sailing long term.
However, even as Northwest high school sailing grew exponentially over the past five years, NWICSA struggled with participation. The region's high school success has not translated into growth for the college teams.
"It's hard for high schoolers to come from something that's highly structured, organized with a lot of backing to come into college sailing that's self-organized," Morrow observed.
She noted that both high school and college sailing struggle with fluctuation in active teams and participation. For NWICSA, this had happened before but this time, it coincided with college sailing's broader identity crisis.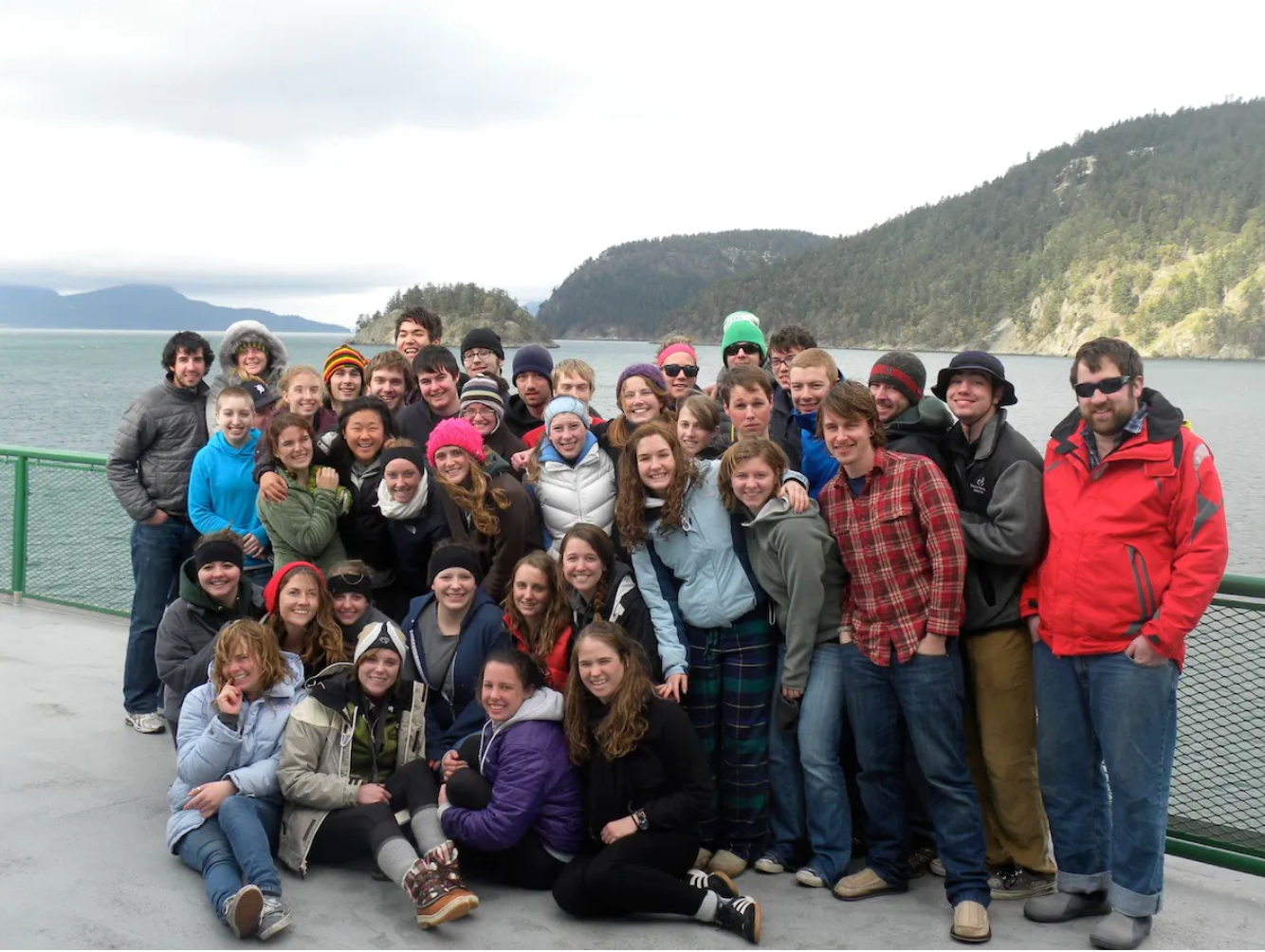 Following her election, Morrow, along with other NWICSA leaders, picked up where previous students left off. They faced existential questions and politics that many of their predecessors never had to consider, including dissolving their own conference.
"I'm getting the real world experience," said Morrow.
Every year in January, the ICSA holds its annual winter meeting in Park City, Utah. At the 2020 meeting, a realignment resulted in NWICSA and SEISA, the Southeastern conference, losing their automatic berths to nationals.
Despite lengthy discussions at that meeting, the fate and format of these two smaller conferences remained unclear. Never before had teams not had a path to the top level of competition.
"It's a hard goal to give up, but there should also be other goals." Morrow said.
Last year the ICSA debuted its new competitive strength ranking methodology which will decide which other teams will compete in national events alongside the automatic berths. The rankings weigh not only how a team finishes but the difficulty of an event.
Morrow explained that NWICSA's regattas don't count much for the rankings so pursuing a high ranking would require additional travel outside of the district. For these teams, traveling farther translates into higher expenses and fewer spots for team members to participate. Geography plays a role as well, with a higher density of universities in other parts of the country.
Before 2020, most active Northwest teams traveled to California 2-3 times a year for regattas. In some years, a team or two might also travel to an East Coast regatta or take a spring break trip and one team would represent the district at each of the five championship events.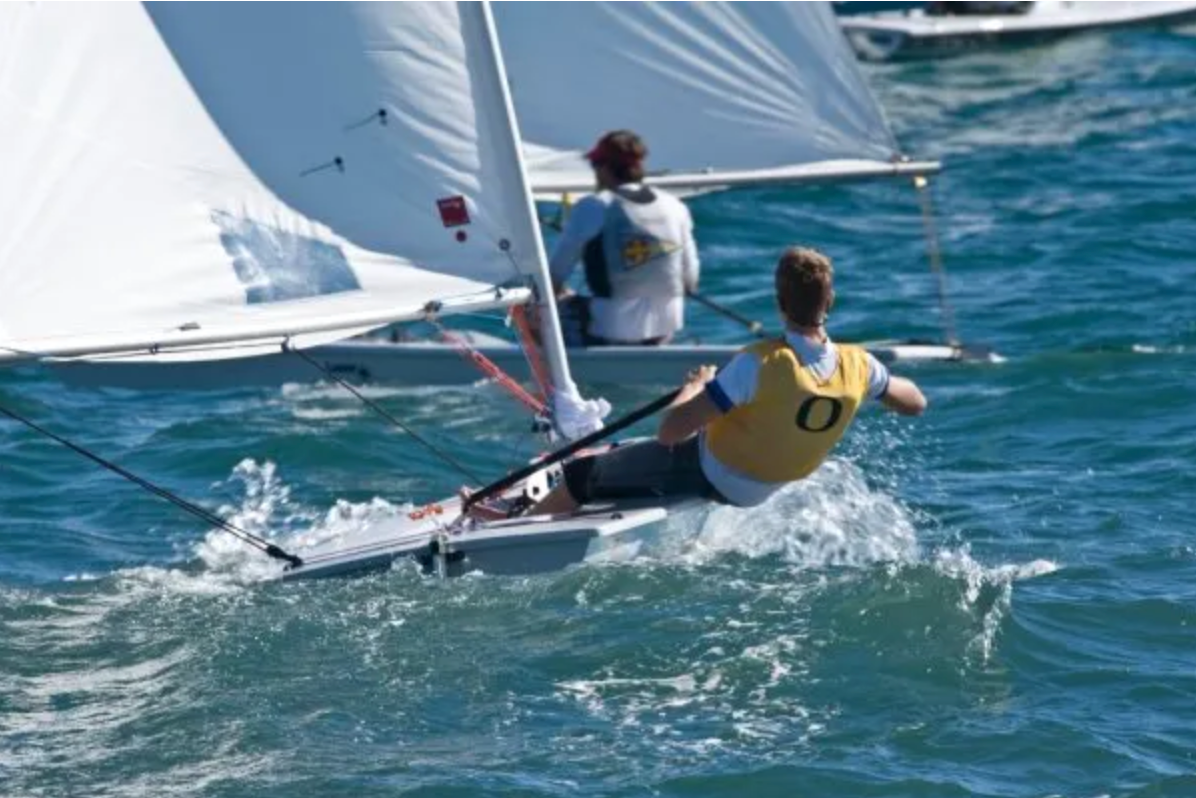 Historically, NWICSA teams are not top finishers in national events, but the experience is formative and an opportunity to participate in another level of competition. It also exposes Northwest college sailors to the distinct difference between the club sports and varsity-level programs that make up the ICSA's membership.
Club sport sailing teams, including all the Northwest teams, are student-run and often operate with small budgets, varying levels of coaching and while teaching other students how to sail. Varsity sailing teams are funded by the school with a greater ability to travel and typically have one or more staff who both coach and organize the team.
A Future Tides analysis of the ICSA Sailing Programs Team database showed 79% of active college programs are club sports, a portion of which have coaches. With some exceptions, the majority of club sports teams do not receive the opportunity to compete at the championship level, even more so with the reduction in automatic berths.
Despite making up only 20% of all college sailing programs, varsity teams accounted for 78% of the teams competing at the 2021 Spring Co-ed Nationals (recently renamed"Open Nationals") and 90% of the teams on Sailing World 's Fall 2021 Co-ed rankings.
A theme throughout ICSA's history is seeking to balance access and competition. The teams among its conferences don't yet agree how to get there. Club sports supporters advocate for more representation. Varsity participants seek a more competitive championships structure.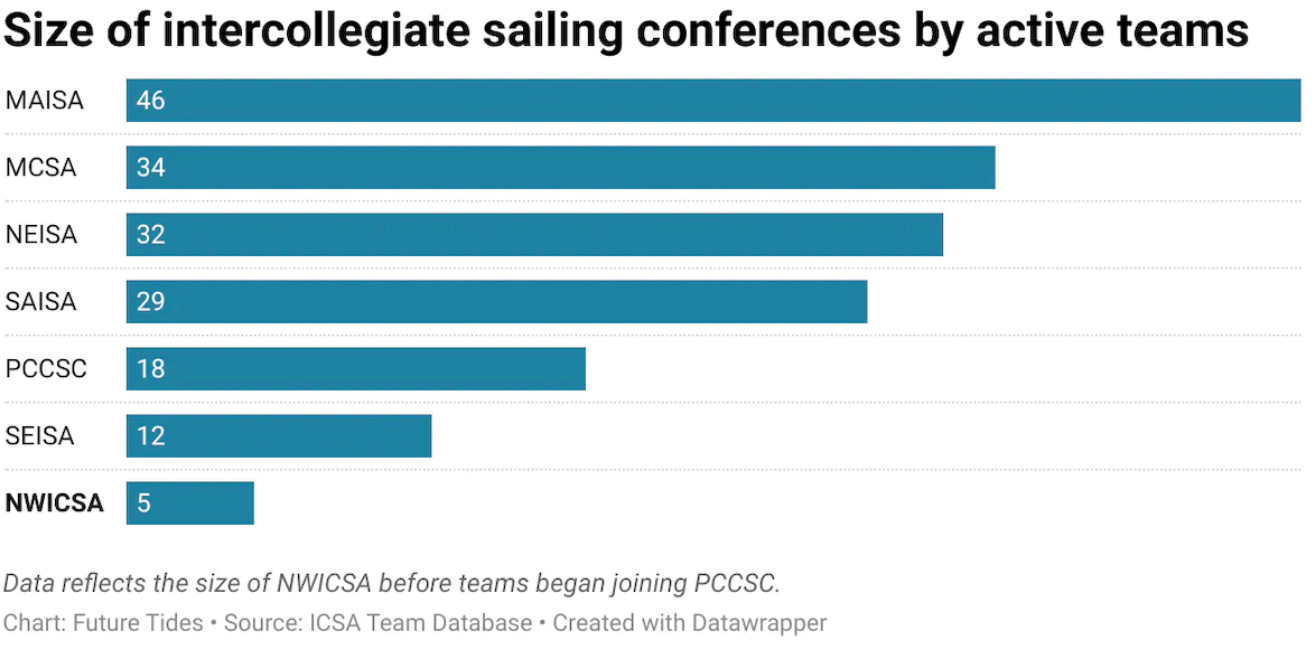 This January, Morrow, who is also the ICSA vice president, went to the annual ICSA winter meeting. She hoped it would yield some answers, even if it wasn't the outcome her high school self once wanted.
Ahead of that meeting, NWICSA's member teams unanimously approved a proposal for the dissolution of their district. They were ready to leave limbo.
In Park City, the decision was made to move NWICSA teams to the Pacific Coast Collegiate Sailing Conference (PCCSC) through an executive order by ICSA President Mitchell Brindley. The NWICSA proposal was not approved after lengthy discussion but the end result is the same: NWICSA will cease to be a conference after August.
The University of Washington (UW) and University of Oregon (UO) previously applied and were accepted into PCCSC as of fall 2021. WWU also applied but was rejected, due to the university's COVID-19 restrictions preventing practice and in part to Morrow's role as NWICSA president. The whole process and situation was unprecedented.
With the new executive order, WWU is accepted as of Spring 2022. In fall 2022, the remaining active teams, which include the University of Victoria, Oregon State University and Portland State University, will be admitted to PCCSC.
Schools with sailing teams in the past but without active programs include Lewis and Clark, University of British Columbia and Washington State University.
The teams' new conference, PCCSC, initially supported NWICSA remaining a separate conference. By merging, there will be only one undergrad and graduate vote for the West Coast.
At the winter meeting, as the merger seemed more likely, PCCSC's undergraduate and graduate officers made a statement in support of accepting the Northwest teams and representing them to the best of their ability.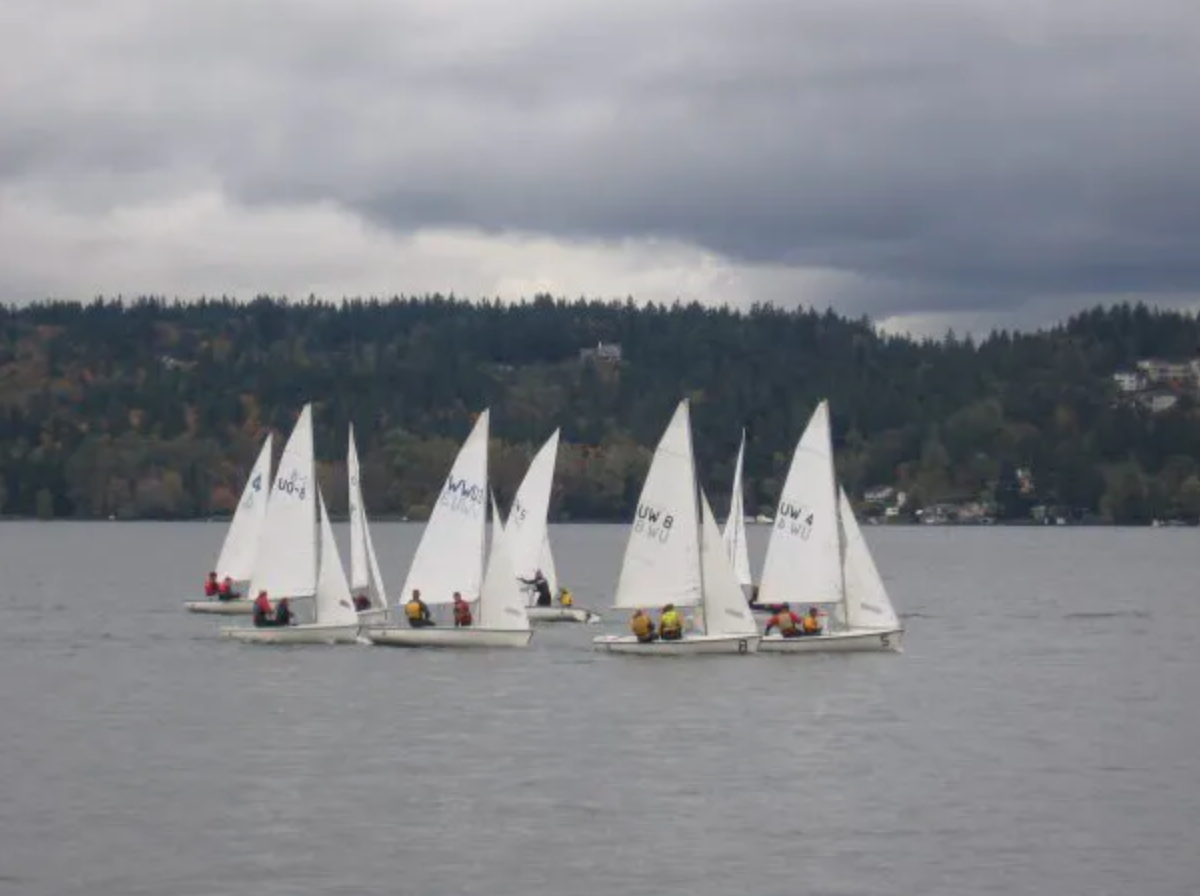 Not all of PCCSC is on board though. According to Morrow, others in the district did not want to lose representation for club sports teams and have concerns about well funded varsity teams' ability to dominate.
"The way college sailing is set up there is an advantage for varsity teams," Morrow agreed.
However, after all she's navigated, Morrow thinks the former reason is a hard argument to pursue unless "there was more club team representation in ICSA to start with."
Though the conference's dissolution is bittersweet for its leaders and members, the decision provides long awaited clarity for Northwest college sailors. It is the culmination of years of discussion, debate and impasse.
The decision illustrates the challenges they, and those who come after them, will face in a new district and through ICSA's reinvention. Yet many details, including the Northwest teams' fall regatta schedule and adding national regattas for teams who do not qualify for championships, remain in limbo.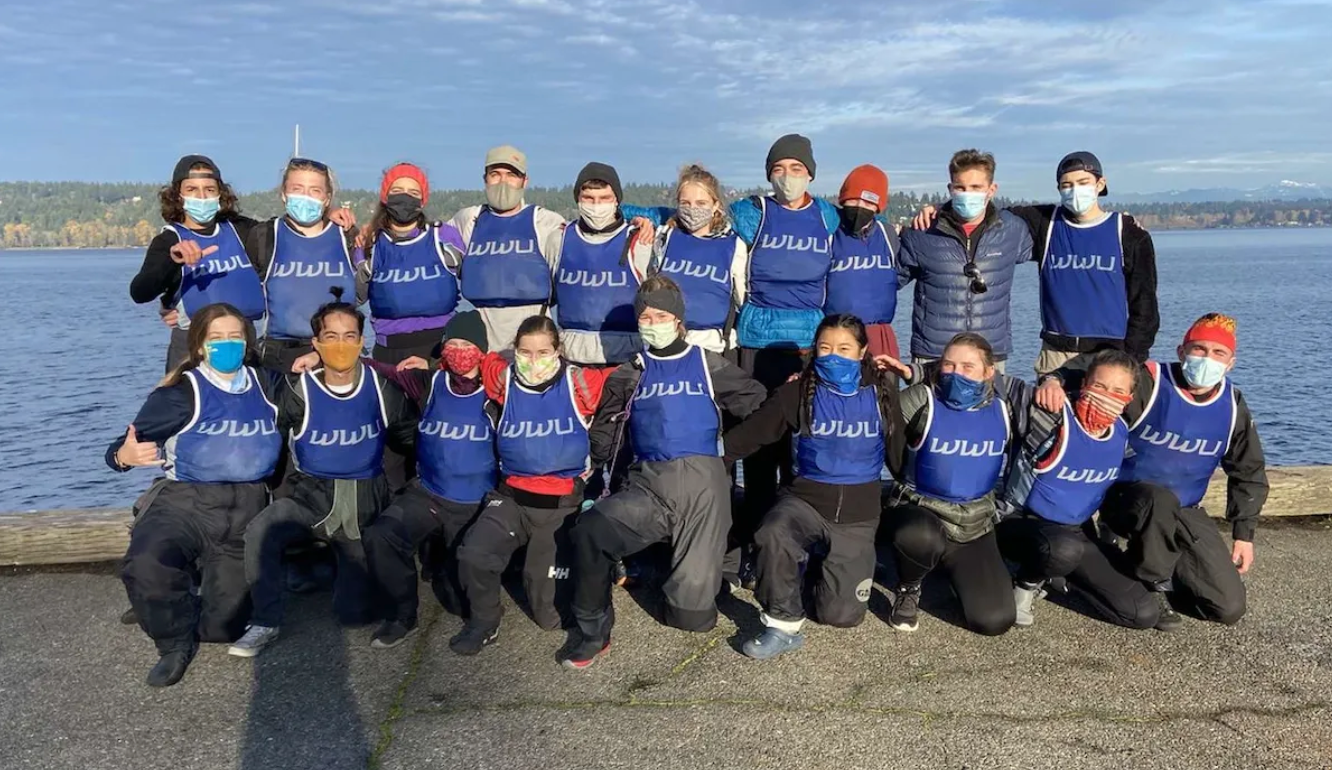 A dedicated college sailing conference for the Northwest region dates back to 1957 according to archival records. With NWICSA sunsetting, Morrow and her fellow college sailors will have a different college sailing experience than past generations. Yet that's not unfamiliar for them as students in the era of COVID-19.
Although Morrow will be NWICSA's final undergrad president, the remainder of her term will overlap with her new role as PCCSC secretary. Looking ahead, she is excited for spring sailing practice and hopes to turn her environmental studies minor into a major.
Morrow says Northwest schools will continue to host their own regattas as well because, regardless of these changes, "there are people who will sail in them."
While the conference will no longer exist, the college sailing teams and sailors remain.
This new era may make funding and coaching even more crucial for the scrappy Northwest teams. When asked how alumni and other community members can support the Northwest's college sailing teams, Morrow asked for patience, understanding and, if possible, a little financial support for travel.