Report outlines technical details of King County Water Taxi expansion
In December 2019, a King County Metro survey gauging interest in additional water taxi routes generated buzz in the waterfront communities of Ballard and Kenmore. Two years later, the proposed expansion is further defined but not a certainty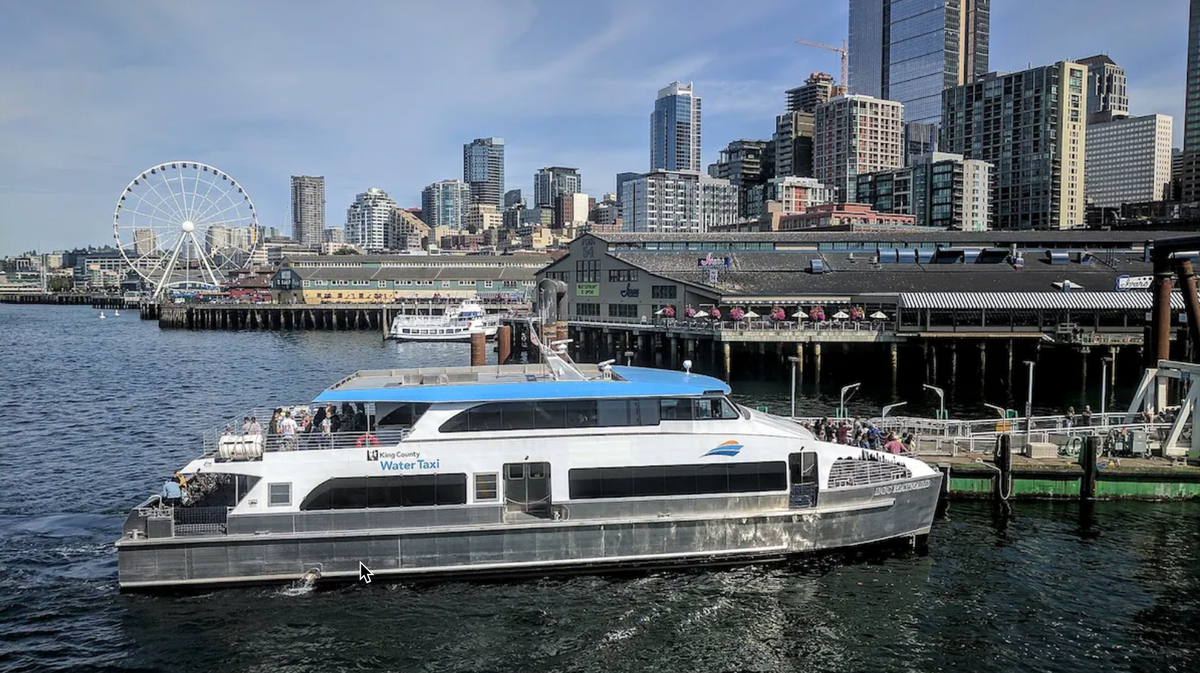 In December 2019, a survey making the rounds generated buzz among two waterfront communities in the Seattle area. Conducted by King County Metro, the survey intended to gauge interest for expanding its water taxi routes to include Ballard and Kenmore.
The survey indicated a majority of respondents would be interested in the transit option if "their travel time was as fast or faster than current options." In total, 6,575 people completed the survey, a higher than usual response rate, according to Metro.
Two years later, the proposed expansion project is further defined but not a certainty.
Al Sanders, King County Metro's public information officer, told Future Tides the expansion is still under review but it is not a budgeted project and has no specific funding or timeline.
However, a preliminary report from November gives insight into what the expansion may look like, where it would operate and the types of ferries that would be commissioned.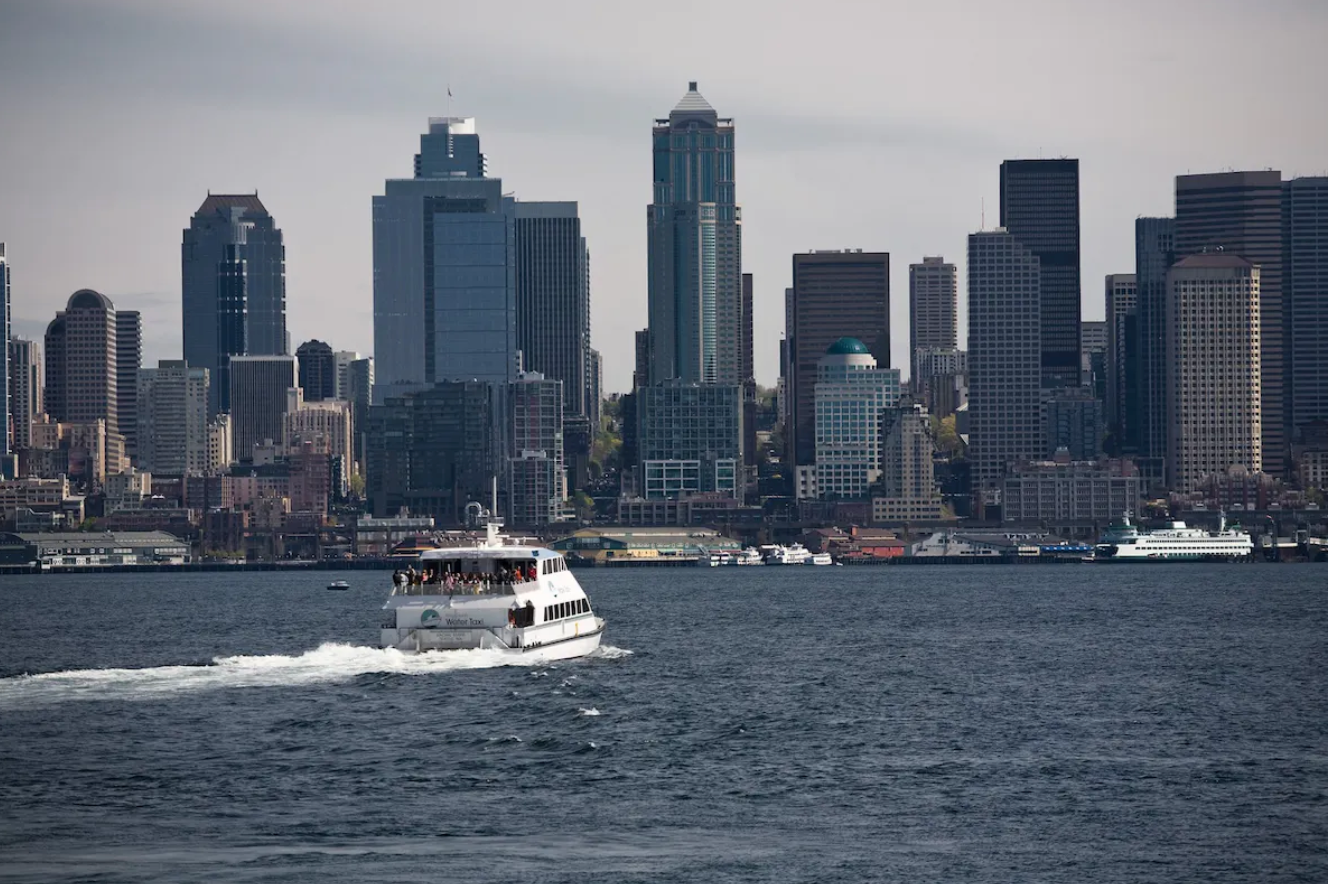 An evolving role for passenger-only ferries (POFs)
Launched in 2009, the King County Water Taxi's first route was to Vashon Island, filling the void left when Washington State Ferries eliminated its passenger-only service between the island community and Downtown Seattle two years earlier.
Soon after, the young ferry district added the West Seattle route. In 2019, the combined annual ridership surpassed 700,000 boardings, up 115% over a decade.
That same year, King County Councilmember Jeanne Kohl-Welles, whose district includes both Ballard and Downtown Seattle, advocated for funding to conduct a feasibility study for additional water taxi routes.
However, the COVID-19 pandemic significantly impacted transit funding and ridership, disrupting the planning process. At the same time, the water taxi has provided a vital service during the ongoing West Seattle Bridge closure.
"Once we are able to return ridership levels to their pre-pandemic levels, I believe we can begin to have serious conversations about expanding our transit system, including adding water taxi routes that are competitive with other transit options and that can sustain high ridership levels," Kohl-Welles said in a statement to Future Tides.
The 2019 survey results also reflect a different transit and commute era, before the disruption of the pandemic. Most notably, 87% of Ballard respondents and 84% of Kenmore respondents said they were usually commuting to work.
Metro's vision is to expand its overall transit network through both fixed and flexible mobility services. The latter includes Metro's on-demand services but could also extend to services such as app-based on-demand buses, which are being tested elsewhere in the region.
These flexible mobility services have not yet translated to marine transport. Even the Uber Boat service in London is simply a fixed commuter ferry service accessible via Uber's app.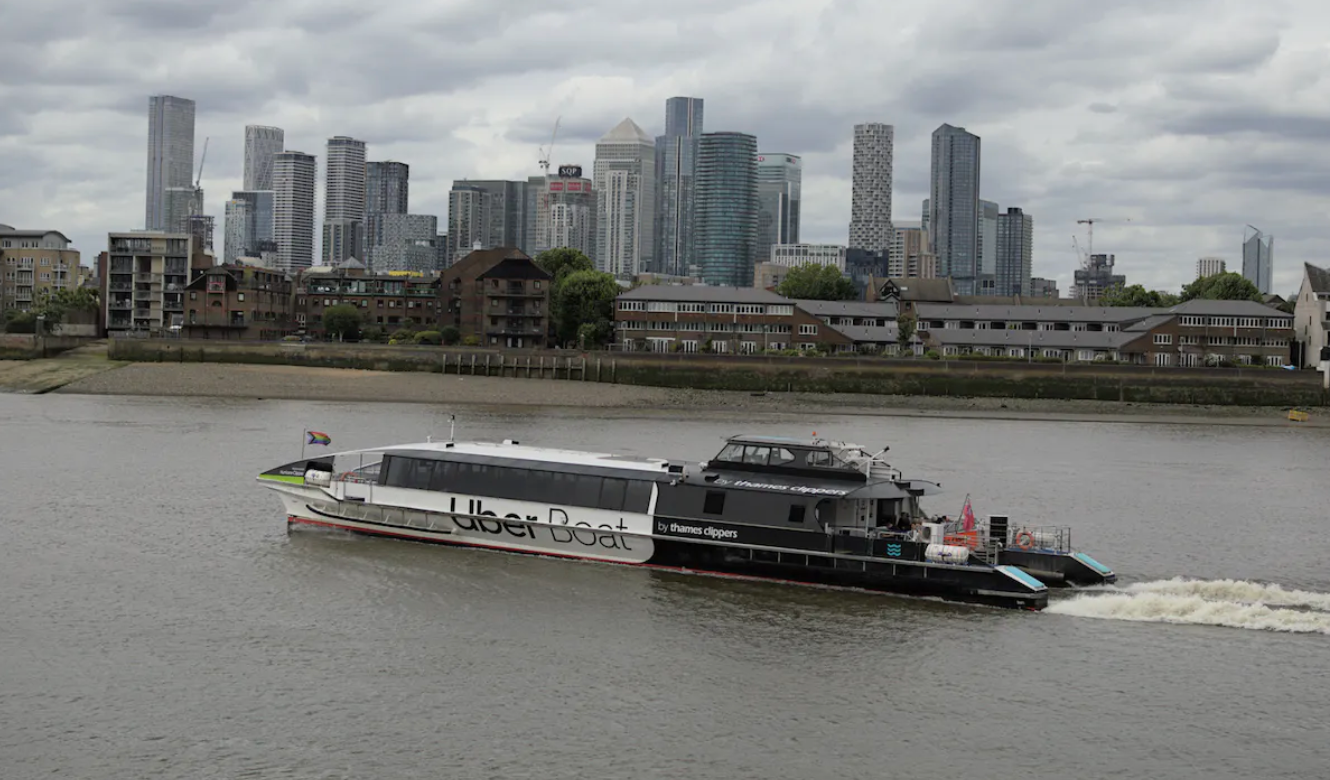 In November, Metro submitted a Preliminary Water Taxi Expansion Progress Report to the King County Council. The 57-page report focuses on the technical aspects of the expansion and outlines route, vessel and service recommendations from metro staff and consultants.
A previous expansion study in 2009 coincided with the Great Recession and was abandoned. The current proposal builds on a 2015 study and 2020 operational planning. A final version of the report is due to the Council by June 30, 2022 and will detail costs, implementation and engagement with stakeholders.
Five takeaways from the preliminary report:
1. The proposed Kenmore route would land at the Lakepointe development site and the University of Washington's Waterfront Activity Center (UW WAC). The proposed Ballard route would be between Shilshole Bay Marina and Pier 50 on the downtown waterfront. These routes closely follow those preferred by a majority of respondents in the 2019 survey.
2. Terminal infrastructure and access to other transit networks are significant factors at each landing. The report assessed that:
Lakepointe has no dock yet but potential transit access if several bus routes are revised.
UW WAC's dock needs to be updated but the location has good transit access.
Shilshole Bay Marina has existing terminal infrastructure but no transit access. It is 1.7 miles away from central Ballard which is serviced by several bus routes.
Pier 50 has good transit access and existing infrastructure but is already a hub for other routes so expanded dock capacity would be required.
3. To meet King County policies and maximize integration with the broader transit network, the report outlines a service schedule with "1-hour frequencies, 12-hour spans of service, and an increase in service during the summer sailing season."
To achieve this schedule, one vessel would operate on the approximately 9-mile Ballard route with two vessels dedicated to the 10.5-mile Kenmore route.
4. The proposed vessels are a "plug-in hybrid diesel-electric ferry" that can carry 150 passengers, reach a cruising speed of 28 knots and be crewed by a captain and two deckhands.
After conducting an in-depth propulsion analysis with industry stakeholders, the recommended vessel was selected over zero-emission or alternative fuel options.
The process considered the propulsion required for the routes, electrical infrastructure, emerging vs. established technologies and the plug-in hybrid's potential to be converted in the future. The report adds: "it is a goal that the hybrid system would be convertible to zero emissions operations within the next ten years."

5. Beyond the technical and financial aspects, the key stakeholders must all get on board. The report states that "engagement with partners in previous planning efforts showed support for the routing and landing site locations for water taxi expansion from the Port of Seattle and City of Kenmore, however the UW does not support service to and from the UW WAC at this time." Additional stakeholder engagement will be conducted before the final report.
Marine services within King County Metro
The day after the report was submitted, King County Council's Mobility and Environment Committee reviewed an ordinance to update three policy documents that outline Metro's strategic plan, service guidelines and long-range plan.
Some of these updates clarified the transit agency's criteria for water taxi expansion including that:
Future marine services will be funded by dedicated sources (current Marine Division funding is through a property tax levy, passenger fares and federal and state grants).
Any planning to expand the water taxi routes must include a cost-benefit comparison to land-based transit services.
The long term plan includes "up to three new water taxi routes" by 2050.
The update also removed language that "ferries will primarily serve commuter markets."
The legislation containing these updates, Proposed Ordinance 2021-0286, was passed by the King County Council on December 7.