Water taxi plays tugboat, WSF news and an all-electric ferry for Skagit County
In Seattle, ferries can be the talk of the town and this fall is no exception.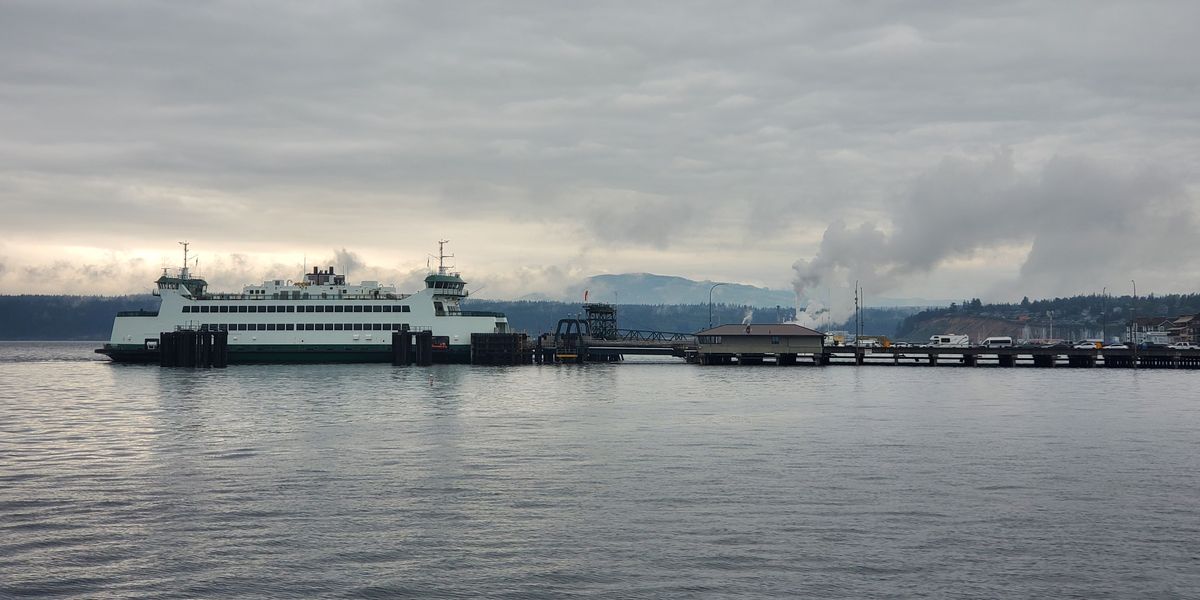 In Seattle, ferries can be the talk of the town. This fall is no exception, especially after last week, when a King County water taxi temporarily played tugboat with a loaded barge that slipped its moorings on an exceptionally windy day.
M/V Doc Maynard's timely intervention may have made all the difference in this story. The runaway barge appeared to be on a trajectory towards the Seattle Aquarium and Pier 57, both popular destinations that were briefly evacuated. Instead the barge collided with the outer dock of the Port of Seattle's Bell Harbor Marina. King County Metro reported little to no damage to the Maynard and no injuries were reported.
In the era of all types of tracking, a runaway barge can fly under the radar. In The Seattle Times, Port of Seattle Commissioner Fred Felleman pointed out that barges aren't required to be equipped with AIS (automatic identification system) transponders. AIS is required for many commercial vessels, including the tugs that pull barges, and has become increasingly common on recreational boats. It's also reached a wider audience through ship tracking apps like MarineTraffic or ShipFinder.
The incident is a reminder of the unique proximity between cargo operations and downtown destinations in Seattle, potentially for the better. From any vantage point on Elliot Bay, there's no opportunity for commercial traffic to be "out of sight, out of mind." Even though such cargo no longer departs and arrives from downtown, it remains central to the region's identity and economy.
Read Captain Dan Krehbiel's account on KUOW.
A new dock for old ferries
While it may be hard to see amid the maze of waterfront construction, Washington State Ferries' downtown Seattle ferry terminal is nearing the end of its seven-year rebuild. A key hub for two WSF routes, the extensive project included seismic upgrades, a new passenger building and elevated walkways. It also opened up a small section of shoreline for habitat restoration.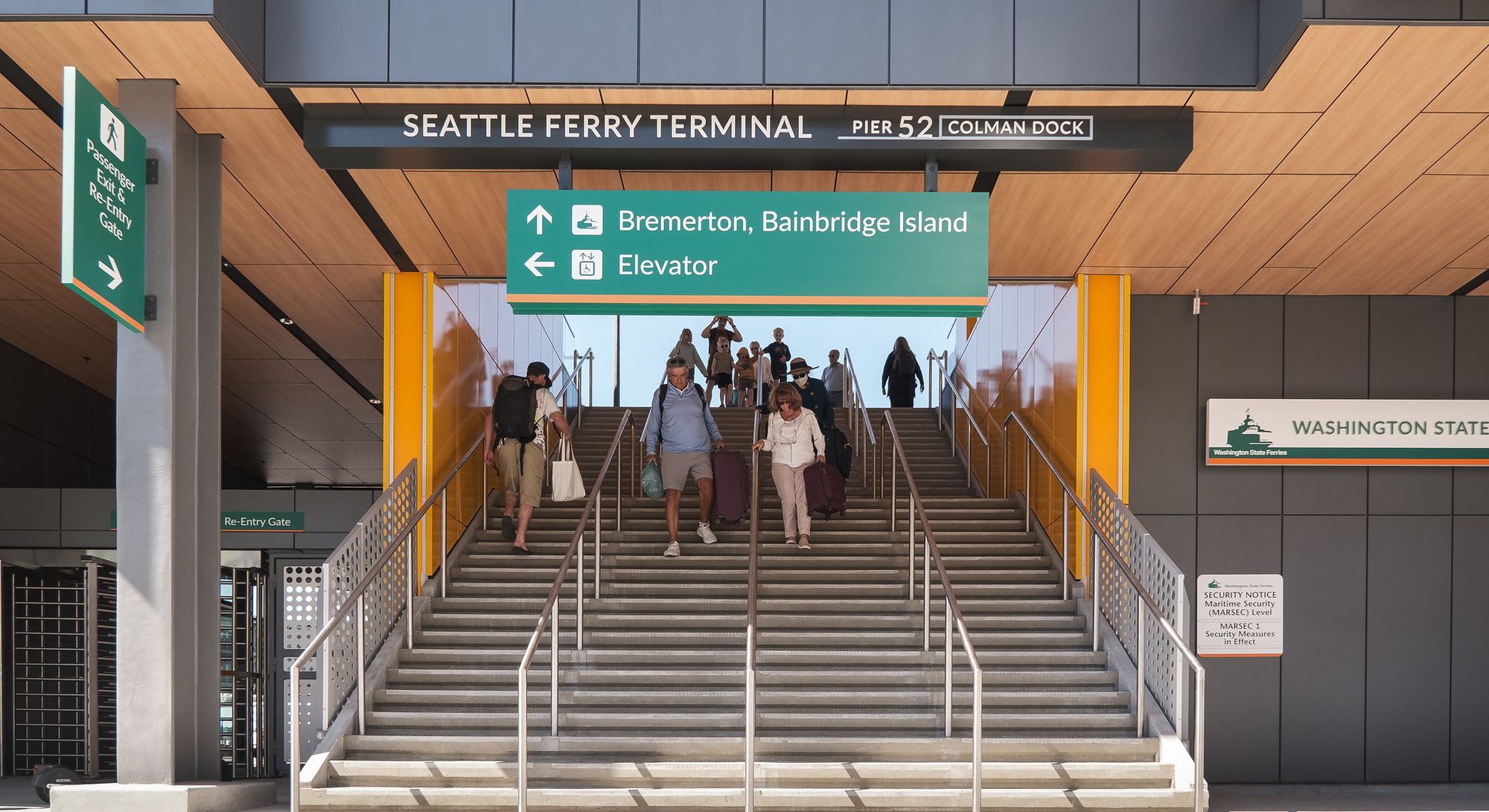 The new terminal at Colman Dock, a name carried over from the original dock built in 1882 by James Colman, was dedicated in October. Still to come: Two new plazas named by the Muckleshoot Indian Tribe and the Suquamish Tribe, a bike corral, new retail businesses, a passenger pick-up and drop-off area and art.
⛴️
Have you traveled through the new terminal at Colman Dock lately? Let me know what you thought:
info@futuretides.org
Related:
A 4.25% WSF fare increase took effect Oct. 1 and will increase by the same percentage Oct. 1, 2024. Fare revenues fund 57% of state ferry operations.
WSF ended October with a third of the fleet out of service. Canceled sailings due to staffing and fleet shortages aren't limited to Washington, the even larger B.C. ferry system faces similar problems.
An October report from the National Transportation Safety Board found "fatigue and complacency" resulted in the Cathlamet ferry's 2022 collision while docking at Fauntleroy. Investigators believe the captain's fatigue may have caused him to fall asleep, even just for a few seconds.
Guemes route is going electric
Skagit County is seeking a builder for a new all-electric passenger and vehicle ferry which will operate between Anacortes and Guemes Island. The short route (a 5-minute crossing) and location make an all-electric vessel more feasible than on other routes in the region.
Seattle-based naval architecture firm Glosten designed the double-ended ferry, which has slightly more vehicle and passenger capacity. It will charge on the battery-electric propulsion system on the Anacortes side. The project is fully-funded, in large part by the Washington State Legislature.
Here's a rendering Glosten shared on LinkedIn.
The current diesel-powered ferry is 40 years old and will remain in operation for a while longer. The county began researching replacement options in 2013, the call for bids is the next step forward. Construction proposals are due Dec. 4 and the vessel must be completed, at the latest, by March 2026.